Hello there Punkins!  Ahhh I feel like it has been so long since I've connected with you guys.  How is your week going so far? Mine has been pretty "busy" with loved ones.  So I guess that isn't actually busy, just pure fun!
Yesterday was my friend Sarah's 22nd birthday and a few of us girls got together to celebrate! :D
Birthday girl is in the light blue skirt
We watched Cars 2 at the discount price theater and we were surprised that we all loved it!  I guess it's because none of us knew what to expect...?
Afterward, we went to meet up with a few more girls at a Taiwanese tea house and took some Cue Pictures on the way there. :P
Photo courtesy of Susan
Have you ever been to those crazy Japanese photo booths?!  You basically take pictures inside the box, and then on the outside there is a screen that you can write on and make all sorts of designs.   It's a pretty fun way to "bond" with your girlfriends for teenage years memory's sake. :)
And since it is Wednesday, why not show you my latest breakfast love through WIAW?  Thank you Jenn for hosting this!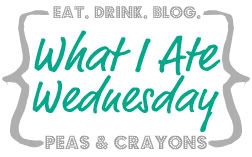 I have been making good use of pumpkin since Fall is fast slowly approaching here in Cali!
Wait, who am I kidding? I guess I have been eating pumpkin oats every now and then throughout the year, but here is a recipe that will rock your socks off.
It was inspired by Sophia after seeing her make Bananas Foster on her blog!
Hehe...are you drooling yet?  Okay so, this is really no recipe at all, but I am pretty darn sure you will enjoy it as much as I do.
Caramelized Bananas Punkin Oats
Inspired by Sophia
Ingredients:
1/4 C oat bran
1/2 C almond milk+1/2 C water
1/4 C pumpkin puree
pinch of salt
2 tsp chia seeds
drizzle of vanilla
1/2 a banana, in slices
1-2 tsp butter (or Earth Balance)
1/2 tsp cinnamon
pinch of ground cloves+nutmeg
Directions:
First, combine all the ingredients together in a small pot, except for the bananas and butter.  Cook on the stove for about 4-5 minutes.
In a separate skillet or grill, melt the butter and cook the banana slices until slightly caramelized on both sides.
Add about half of the caramelized bananas into the oats pot and gently mix so that the flavor infuses together.
After putting it into a bowl, you can top the oats with the remaining bananas and your fave toppings! Ta-da! :)
Mission accomplished.
Yesterday, Greg offered to wash my entire car for me!  I am not kidding when I say that he loves to show me love through service.  Remember when I mentioned about the Love Languages?  Well, the language of service is my top one next to words of affirmation.  Hence, he loves to speak my language! Haha.
I also love to make him happy with some of my crazy concoctions as well as his favorite dessert of all time.
While he was working away on my car, I made this beautiful Banana Split Cake. 
I wish I could share the recipe with you all!  But this is a precious one that has been passed down from Grandma Betzen (Greg's gramma), to Sharon (Greg's mom), to me.
Perhaps, one of these days I MAY be able to.  Who knows? :D
I am so grateful that many of you have "weathered" these violent storms and hurricanes! (No pun intended)  I have no doubt that no matter what unexpected natural disaster or inconvenience may happen in our lives, God is right there walking with us.  Not only that, He is making something beautiful out of those difficult times.
I always like to say, "God is the master of bringing the  beautiful out of the ugly."
Just as He has brought me, a sinful and impure human being, out of the ashes, He holds the ability and power to heal anyone's heart.  And I mean, ANYONE. :D
Do you have secret recipes that have been passed on to you?
What have you been getting reminded of lately?
Grace & Peace,
Ellie <33