Hi dear friends!  August is now starting up, and I want to be the first one to say HAPPY AUGUST! :D Yesterday was a super busy but fun filled day!
I attended a friend's baby shower and then Liz' birthday at Cheesecake Factory.
I think new mommy is glowing and exuding with beauty+excitement! :D
Birthday girl is eyeing someone else's food on the left haha.
This morning I made a bunch of Froast (French Toast) for my family and myself.
This was made on our new tiny Foreman Grill!  It is awesome.  My brother in law got it for Mother and she's been I've been loving it.  :P
Oh...my...goodness...
Today's message at church was just so right not just for me, but for everyone else listening!
It wasn't the pastor that was so great at communicating God's heart to the congregation (he actually is a crazy gifted communicator and speaker), but it was the fact that the Lord was longing to show us/remind us that "it is good."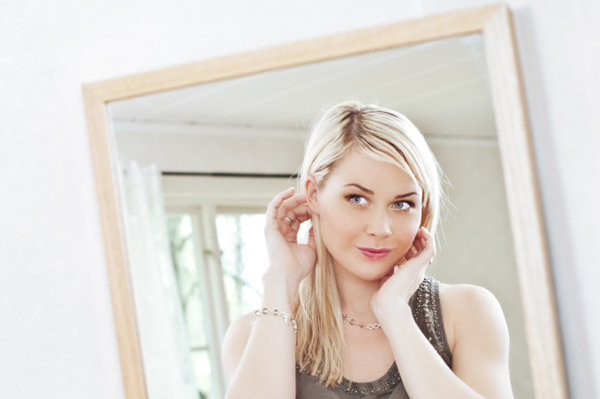 "When you look into the mirror every morning, what is it that you see?", asked pastor Ian.
Wide-eyed I carefully listened, as I knew he was onto something special here.  Something that has been on my mind quite often recently.  I could feel the anticipation and timidity of the congregation as he proceeded in his message.  And to be quite honest, I quietly answered in my spirit, "I see a girl who hasn't been loving herself these days the way that God loves her."
He  went on to say that the whole world has been suffering and struggling ever since the fall of Adam and Eve. (Heck, I would have sinned just like them too if I were in their shoes!  Er...bare feet?)  The struggles are far too numerous to name, but one thing that we all have in common is the uncertainty of who we are.  What we're living for.  And finally, whose we are.
I have to be honest that as positive of an individual I may be, I am still human.  Ta-da!  That's no shocker there. :P   As strong as many of us can be, we are so weak and frail inside that we struggle to admit that, indeed we are weak.
Many a time I will look into a mirror and see a young woman who isn't completely satisfied with what she sees.  So often we pass by the cashier registers seeing a magazine cover featuring a gorgeous woman--and she just seems, surreal.
Now, we all know that all magazines pictures are photo shopped!  But why do we struggle with this issue so often?  Or better yet, why DO I struggle with this more than I'd like to admit?   Because I tend to forget that I am God's, and He is mine.  I am my beloved's, and my beloved is mine.
Yayyyuhhh!  We need purpose and we need truth!  We need to know what we were made for. :)  We need to know not only in our intellect, but in hearts+souls+spirits that God is madly in love with us!
***Word to the wise and a sidenote:  I despise reading magazines and never do read them because I know that it's not helpful to me in any way!  It basically doesn't edify me.  We're all different, but do YOU think it is possibly affecting you?  Something to think about.***
Let's backtrack to the beginning of the world.  Sure, God made the stars in the sky, the beautiful sunsets at the beach, and the flowers in the fields.  He even made the beasts of the sea and the wild creatures in the jungles!  Dang, He even merely spoke a few powerful words that brought the universe and the millions of galaxies into existence!! *gasp* Just thinking about that overwhelms my tiny brain!
But that's not all my friends...
He eventually made YOU AND ME.  Of course He was satisfied with His masterpiece of such beauty in creation, and He said that "It is good."
But do you know what He said when He spoke you and me into existence?  He said, "It is VERY good."  Wow!  Just wow...that is mind boggling in itself.
Haha!  Me?  Ellie Kim is good in Your eyes, Lord?  This little ole' body and soul that has messed up time and again in so many ways that I cannot even count?!! Nope, I'm not just good.  I'm VERY good.  And so are you my beautiful fellas and gals. :D
Has God ever called anything "VERY good" besides us human beings?  According to my somewhat limited knowledge of His Word, everything else pales in comparison and fades away when we just see God's matchless affection for us.
(Trust me, I have a point here, so please keep reading!)
"For we are God's workmanship, created in Christ Jesus to do good works, which God prepared in advance for us to do."   ~Ephesians 2:10~
Pastor Ian pointed out that the word "workmanship" in this context makes a whole world of a difference if we truly understand it.
Workmanship in the original Greek text actually means POEMA.  Now, does this word sound like anything that you know in English?
Ironically enough, it means "poem".  You have most assuredly read that right.  We are God's poem, and we are His beautifully created song.
As we seek all our lives to beautify ourselves with plastic promises, and strive to look younger and prettier so that we would gain favor from others, our God is telling us that He already sees us in His image.
Humankind constantly searches for money and wealth, a promotion for this upcoming year, or a peaceful relationship with our children and spouse.  Granted, these are all honorable desires and good in themselves.  But have we made them the end-all?  Have we created them to become our idols believing wholeheartedly that they will bring us satisfaction?
Do we think everyday, "just let me lose one more inch...just one more botox...just one spouse that will make me happy, just one,  just one..."
Yet, we never seem to find a 100% fulfillment in those things, only to find out that we've been searching in vain. (I don't mean to be pessimistic here! Just makin' a point)  Again, why is that?  It is simply because we have failed to receive God's love and salvation through His Son Jesus Christ.
He took our condemnation for us along with our "ugliness" in every sense of the word.  He wants us to be free in the light of His delight in us.  Remember, we are His beautiful song.
It irks me to think about the fact that beauty isn't just about the outer image, and that it's not just about what great people we are inside.  I mean, inner beauty is a great quality to gain, but it is not the main goal.  It is about knowing our TRUE IDENTITY IN CHRIST and that we HAVE A SPECIFIC AND PLANNED PURPOSE FOR OUR LIVES!  Without purpose, we don't know where we are heading.  Without purpose, man dies of frustration and emptiness.
I am not saying that the Christian life is easy because it may well be more difficult at times.  At least, more so than we think.  I am also not saying that we won't have our bad days when we're not satisfied with our accomplishments and our looks.  I just want you and I to know that as much as we think we need this and that, the utmost necessity is for us to live a life according to His purpose for us.
It is imperative that we know and receive God's Grace.  Then, we will know true beauty--and only then will we stop striving and start living a life that is whole and abundant.
"I praise you because I am fearfully and wonderfully made; Your works are wonderful, I know that full well."               ~Psalm 139:14~
I kid you not my friends, this truth does not just apply to me but it applies to every one of us.
I hope that we can all see the fierce yet gentle beast in us.
And I pray that we will live in freedom from confusion and knowledge of whose we are, and whose we can be.
Please do not leave here with condemnation and frustration, but with a hope in knowing that we can be free!
You are wonderful.
You are loved.
And "you are good." :)
Love,
Ellie <33