Happy Wednesday my friends!  :D Thank you so much for the feedback on the Alfajores de Maizena!  I mean, it's great to see that so many of y'all appreciate the dessert and are even willing to try it, for those who haven't yet.  Whenever somebody is open to Argentinean things, I feel all fuzzy and giddy inside.  Hah!
I dare you...try making the Alfajores!  You will not regret it. ;)
When have I ever failed you?  Okay maybe I have a couple of times, but this one is a guarantee--just make sure you have the best Dulce de Leche you can find.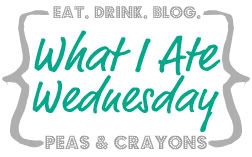 I know you guys are curious what hullaballoo I was up to this morning.
Uh-huh....exactly..!!
This was such a simple and delicious combo.  Remember when I had posted about the caramelized bananas oatmeal?
Well, this morning I had a serious hankering for pancakes.  At first, I wanted to have "traditional" pancakes.  You know, the whole laden-with-syrup-and-butter thing.  Not long after I realized that I was out of butter due to the Alfajores.  So naturally I opted for a fancier type of topping.  I guess I will always eat breakfast like a queen! (God willing)
Besides, when will I stop putting coconut butter and Sunbutter on top of my every breakfast?  The answer, I have not.  It's like asking, "why are women from Venus and men from Mars?" :D
This combo consists of Kodiak Cakes pancakes mix, egg and water.  The toppings:  fig spread, caramelized bananas a la stove top, Sunbutter sunflower seed better, Artisana's coconut butter, and pure maple syrup.
Product Review
I also would love to share some awesome products, and these are the tried and true ones (by me) that I love to share with people.  Hopefully you find these helpful.
Several weeks ago, the lovely people at Tropical Traditions sent me their coconut oil since I was so curious about it.
Previous to this oil, I was using a different and less expensive coconut oil.  To be quite honest, the former one did not suit my taste buds and it made all of my baked products taste a little bit strange.  They were still good, but it wasn't what I was looking for.
Now, Tropical Traditions coconut oil is so amazing!! I truly love its nutty and fresh flavor.  It's perfectly rich, but not overwhelming.  I think that it makes for a great alternative to other oils or even butter.  I find that it enhances the flavor of rice dishes, breads and pastries.
I consider myself sold with this product. :)  Thank you so much Tropical Traditions!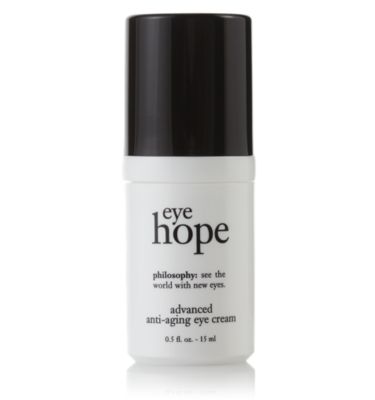 [Source of Photo]
Okay, so this one is really a treasure in a tiny little bottle.  It is an eye cream that fights off any kind of eye swelling, some dark circles, as well as wrinkles.
I don't really have dark circles, except for when I am super short on sleep.  So I can't say that this cream works wonders for that.  However, I can say that this helps any eye puffiness go down.
Are you retaining too much water in the morning?
Or better yet, are you Asian and wake up with swollen eyes all the time? (This is typical for most Asians, especially Koreans :P)
Then this will do the job, and a great one at that.  Since I am Korean, my eyes easily puff up--particularly when I do not get a good night's sleep.
It may be a small bottle about the length of the palms of my hands, but it lasts for a long time.  I have been using it (when I remember to) for over a year. It is worth the purchase in the long run.
[Source of Photo]
This Anti-Breakage Serum is great because I have very long hair and it comes to about my waist.
My hair is by no means weak nor brittle.  On the contrary, it's quite strong and thick!  So thick that I break hair ties all the time.
Nevertheless, I like to use this product after I wash my hair because I'm kind of overdue for another trim.  Hence, the ends tend to tangle up whenever I sweat.  The sweat makes my hair tips stick together. :P
So whether it be for weak hair, or hair that is too long and tangling all the time, this seems to do the trick.  Plus, it doesn't hurt that it smells delicious and it is sold in drugstores.
 That's it for the reviews!
*Note:  I have not been monetarily compensated to do a review by these companies.  I am just doing it for fun and in hopes that it will help! <3*
The Ultimate Sweat Buckets Workout
Today I decided to do Abs and Cardio instead of legs as I had stated in the schedule.
Knee tuck+pushup with legs on Swiss ball- 20 reps
Burpee jumps- 15 reps      <--killers!
Full bodied V-crunches-  20 reps
Opposite foot toe touches- 20 reps
Russian twists (10 lb. weight)- 20 reps
This workout was amazingly excruciating!  Just the way I like it.  ;)
Method:
Put shins on the ball and get into pushup position.  You will be in an inclined plank.  Then tuck your knees to your chest and do one pushup.
Regular burpees and jump!
Sit on the floor.  Balance yourself by keeping back straight.  Straighten legs and bring them up as high as possible, as your upper body+legs form a V-shape.  Then grab your legs.  That's one rep.
Lie down on the floor.  Prop your legs up and straight.  With your neck relaxed, bring your right hand and touch your left foot.  Do the same with opposite side.  They are basically pulses.
With weight (or none at all) sit on the floor.  Bring legs up about 12 inches off the ground and keep them together.  From your torso and whole upper body, twist with the weight and bring it to one side of your hip.  Do the same with the opposite.  Do not twist the shoulders, but the whole upper body.
Seriously, if you want to sweat buckets and work the abs, then this one just might be a fun challenge. :)
My time was 18:50 for 3 rounds of this circuit.
Thoughts on Life
I have spending some time on revamping my whole job resume.  And boy did it need a makeover, hah!
As I've been working on my job search and wedding preparations, I have also been pondering a lot about life.
I feel like this week has been an "interesting" one to say the least.  I think that the Lord is taking me through a season of chiseling my character.  Admittedly, this week is filled with days when I feel a little "off" spiritually and mentally.  Perhaps I haven't been tuning in to His voice quite as sharply as some other days.  Or...perhaps I've been too preoccupied with the changes that are going on in my life.
Whatever the case, He brought to my attention this verse.  And I can't believe that He'd been pressing this on my heart so that I would be ready for days like these.
"'Not by might nor by power, but by My Spirit,' says the Lord of hosts." ~Zechariah 4:6~
I really love this verse so so much!  It is a reminder that I can't make myself better, or this way, or that way.  It's an eye opener in that there are days and weeks when we go through "certain seasons" in life, and that's that!
There is always a reason why God allows us to experience certain emotions and events.  His desire is to use those things to produce better fruit in my life--day by day.
I guess I just have to...let HIM be!  I say, let go and let God!
You know what else is speaking to me?
The fact that His grace is surely enough for whatever circumstances we may go through, and whatever wave of emotions rile up within our hearts.
Sometimes I think that I know His grace FULLY!  But then again, I'm only a minute being living in a physical world.  And still, He helps me daily to know him TRULY.
Like I said, His grace is enough.  And that is what I'm learning every.single.day.
It's amazing to know that life with Christ is never boring or stale, but there is an everlasting journey to know His grace more each day.  He is teaching me a different spectrum of His love and grace, and I am okay with that.  Especially now that I have divulged everything onto this post.  :P
I cannot earn my salvation nor His love.  I just am, and He woos me everyday.  I just have to let Him do His thing!
I hope you have a beautiful and blessed week!  No matter who you are, or where you are, He is constantly prodding at your heart!  Will YOU open up to Him?
Love,
Ellie <33