Salut mes amis!  Comment allez-vous?  :D I don't know what is up with my ever-changing foreign language greetings.  I just like to be quirky like that and I love languages!  Which, I'm sure you know by now, hehe.
Last Friday's homeless ministry volunteering was truly, truly, truly....a blessing that took the form of serving delicious hot food and hair washing+cutting!
I only got to serve the food because you know, I wouldn't want anyone ending up in the asylum due to my marvelous hair cutting skills. :) *wink*  Really.  I probably would leave patches of hair everywhere.
Let me just say that I remained speechless for much of the night.
Many life-changing testimonies were told, a myriad of beautiful, albeit painful stories were shared, and unexpected tears were shed--not only by the sweet women I got to meet that evening--but by me.
I went into that ministry thinking that I was going to bless everyone there!  However, God had a different plan.  He wanted to bless me as I blessed others in the process.
I find it amazing that the Lord connects complete strangers together from utterly different backgrounds to encourage and strengthen one another.  Once again, I was reminded just how much God delights in the humble and the "poor in spirit."  Some of these people were truly humble in spirit.  When we are honest with ourselves while being transparent before God, He can work in miraculous ways I tell ya!
All of this brings me to the first point of this particular post.
How to: Stay Fit for this Season [or Holidays or Forever, for that Matter]
1.)  I am a firm believer that looking outside of my own life is a blessing not only to me, but to others as well.  Of course, as I focus on my character/spiritual growth, I also concentrate on being a blessing to others to the best of my God-given abilities.  I think that volunteering, or just merely helping in some form or another, is such a beautiful way of expressing love to others.  Whether it be through serving food at church or a soup kitchen, or running a marathon for a cause, or participating in organizations for foster children, they are all wonderful ways to promote gratitude and care.  Of course, this constitutes the part about being "fit in our hearts and spirits".  If you recall a few months ago, I mentioned that being fit isn't just about our physical bodies, but our inner beauty as well.
2.)  Eat right.  Very obvious, right?!  Even if it means that we have to plan way ahead of time, we have to eat a balanced diet! [Note:  "diet" in this context just means "way of eating"]  I believe that eating wholesome ingredients with as little additives as possible, is very good for us.  A wholesome diet gives us energy, weight management/maintenance, and healthy sleeping patterns.  It is a great way to start adopting "healthier" habits overall throughout all aspects in our lives.  However, I also think that it is important to eat everything in moderation, even if that means having dessert every now and then.  I think that there's a fine line between having to eat "perfectly" and "healthily".  Sometimes, being too strict on ourselves by thinking, "no I can't eat this because of so and so..." can be more detrimental to our psychological health; thus, our physical bodies reap the consequences of that mental stress. So if you want that cupcake, go ahead and eat it!
Perhaps today's oatmeal can demonstrate health, fun, and moderation all within one bowl. :P
3.)  Sleep and rest well.  Okay, so this one is a hard discipline for me!  Several months ago I had made myself a challenge to sleep before 12 am.  Well...let's just say that I followed it quite religiously for a few days.  And then, it was game over. Hah!  But seriously, I can testify that sleeping well ensures good energy and calm thoughts throughout the day--as opposed to having a late bed time, which makes me crave lots of sugar the next day because I need the energy.  Also, it helps to stay on top of the game when it comes to thinking and having good memory!  Nowadays, with the internet in front of our faces all the time, along with all the innovations that are out there (ahem, smart phones), it has become a greater challenge for most Americans to get a good night's rest.  I believe this practice will really come in handy for newly to-be-weds and married couples!  I need to practice practice!~~ :)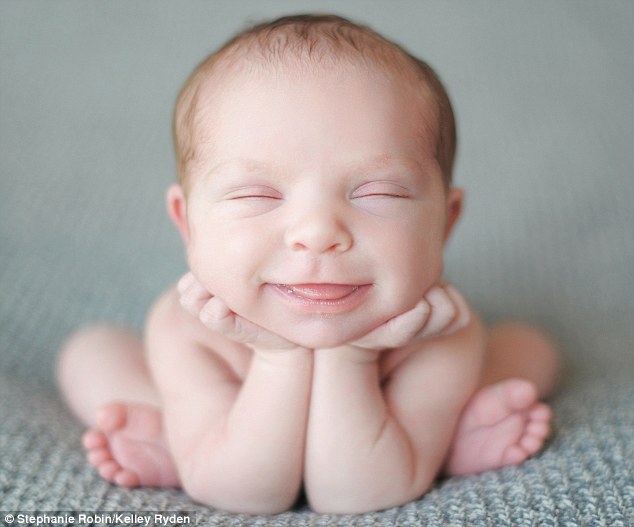 [Source]
4.)  Exercise regularly.  Another non-revolutionary tidbit of advice.  So many of us have a difficult time making time to work out!  (Okay and many people hate exercise altogether :P) Nevertheless, even when we cannot go all out with a workout for 30+ minutes, we can still squeeze in a few moves here and there throughout the day.  I think that even just a few pushups and burpees for 10 minutes can be helpful in order to stay fit, burn fat, and get the blood flowing.  Sure, one may not break a bucket of sweat in only 10 minutes, but we can still reap some benefits regardless.  Trust me on this one...if we exercise at our maximum effort with a workout like TABATA intervals, we can get just as good of a workout as jogging outside for 20-30 minutes straight.   Although I tend to lean towards the all or nothing mentality when it comes to exercising, I have evolved into the more "at least something is better than nothing" mantra.  Obviously, if we can afford the time to have longer routines, then we should!  In the end, it is all about keeping our bodies active and changing the workouts consistently.  Which brings me to my next point.
Here is a full-body workout that mainly focuses on the biceps.
Bicep Burnout
Fast upwards, slow downwards bicep curls- 10, 9, 9  (15 lb. weight each hand)
Alternating hammer curls- 9, 7, 7 each hand  (15 lb. each hand)
Dumbbell squats with side leg lifts- 7 each leg  (30 lb. total)
Biceps 21- 1, 1, 1  (10 lb. each hand)
Pushups with one leg up- 6 pushups w/each leg alternating, total 12 times
This routine may be done in a circuit style, or just repeat each exercise 3 times.  For the last one, I only went through it once.  My total time for the whole workout was 17:16.
Number 3 method:  Grab the weights and do a full squat down.  As you come up and are in a half squat position, lift the right leg up to the side, and then repeat with the left leg.
Number 4 method:  Grab weights of your choice and do 7 little bicep curl pulses from the very bottom to half-way point, by your waist.  Then, do 7 pulses from half-way point to the top (near the shoulders).  And last, do 7 pulses all the way from the bottom to the top, which would be a full range of motion.
Number 5 method:  Get in plank position.  Lift one leg up (your glute should be sore when you do this) and do a full pushup.  Repeat with other leg and alternate.
Have a beautiful day and let's be "fit" this season in every way!
Do you have certain causes or organizations you like to volunteer for?
Which one of these goals/points is the hardest for you?
-Mine is sleeping early
Do you prefer upper or lower body workouts?
-I like both, but I lean towards working my uppers more often
What is your "healthy eating" philosophy?
PS:  Anyone going to the Foodbuzz Fest?!
Love,
Ellie <33